Home
›
General
Krypton Fanfare - ND stadium edition
Adding phone flashlights to Krypton Fanfare has taken this in-game tradition to the next level. I think it really put into perspective the presence that UGA had this past Saturday.
I wanted to share a few videos I've found online in case anyone missed out seeing this on the TV broadcast. What a sight!! (Hope my embedded video links work!)
Please add to the discussion if you have any other cool videos!!
Not sure how many #UGA fans are here but quite a few were holding up lights pic.twitter.com/qpGpKxVicp

— Radi Nabulsi (@RadiNabulsi) September 10, 2017
Indiana police tried to interrupt this with an announcement, but don't worry, we got it in #UGAvsND pic.twitter.com/SwUVhT1yFC

— Abby Jessen (@abbyjessen) September 10, 2017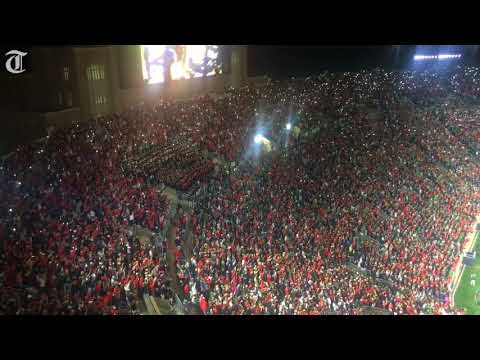 Tagged: