Home
›
Off Topic
Hey folks - as a member of the DawgNation community, please remember to abide by simple rules of civil engagement with other members:

- Please no inappropriate usernames (remember that there may be youngsters in the room)

- Personal attacks on other community members are unacceptable, practice the good manners your mama taught you when engaging with fellow Dawg fans

- Use common sense and respect personal differences in the community: sexual and other inappropriate language or imagery, political rants and belittling the opinions of others will get your posts deleted and result in warnings and/ or banning from the forum

- 3/17/19 UPDATE -- We've updated the permissions for our "Football" and "Commit to the G" recruiting message boards. We aim to be the best free board out there and that has not changed. We do now ask that all of you good people register as a member of our forum in order to see the sugar that is falling from our skies, so to speak.
Hilarious College Football joke...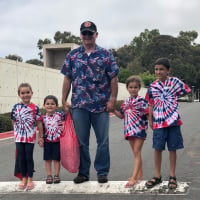 christopherules
Posts: 14,070
✭✭✭✭✭ Graduate
Maybe a LOT of y'all have already heard this one? I just wanted to share it as IT IS GREAT!!!
Copied from a friend... too funny!!!
Lee Corso was recently in Tuscaloosa for an Alabama football game when he noticed a 'special phone' near the Bama bench. He asked Head Coach Nick Saban what it was used for and was told it was a 'Hotline to God'. Lee asked if he could use it, Saban replied, "Sure, but it will cost you $200." Lee scratched his head, but thought, "What the heck, I could use some help picking games." He pulled out his wallet and paid $200. Lee's picks were spot-on that week.
The following week, Lee was in Miami when he noticed the same phone on the Hurricanes bench. He asked what the telephone was for and Mark Richt told him, "It's a Hotline to God. If you want to use it, it will cost you $500." Recalling the previous week, Lee immediately pulled out his wallet and made the call. Again, Lee's picks were perfect.
The next weekend, Lee was in Athens, when he noticed the same telephone by the Bulldogs' bench. He asked Kirby Smart, "Is that the Hotline to God?" Kirby replied, "Yes, and if you want to use it, it will cost you 50 cents." Lee looked incredulously at Smart and said, "Wait a second, I just paid $200 at Alabama and $500 at Miami to use the same phone. Why do the Dawgs only charge 50 cents?" Kirby replied, "Because in Athens, it's a local call...Welcome to God's Country." #GoDawgs
Tagged: