Home
›
Off Topic
Hey folks - as a member of the DawgNation community, please remember to abide by simple rules of civil engagement with other members:

- Please no inappropriate usernames (remember that there may be youngsters in the room)

- Personal attacks on other community members are unacceptable, practice the good manners your mama taught you when engaging with fellow Dawg fans

- Use common sense and respect personal differences in the community: sexual and other inappropriate language or imagery, political rants and belittling the opinions of others will get your posts deleted and result in warnings and/ or banning from the forum

- 3/17/19 UPDATE -- We've updated the permissions for our "Football" and "Commit to the G" recruiting message boards. We aim to be the best free board out there and that has not changed. We do now ask that all of you good people register as a member of our forum in order to see the sugar that is falling from our skies, so to speak.
Do you have an "ALL-TIME" favorite movie??? I would love to hear from all of y'all!!!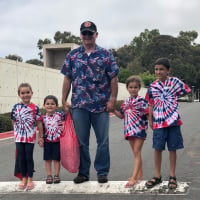 christopherules
Posts: 11,189
✭✭✭✭✭ Graduate
Good morning y'all. The barrage of the constant college football news 24/7 all around the clock of Oklahoma and Texas, and then Texas and Oklahoma, and then SEC this, and SEC that, over, and over, and over again has had me feeling just a tad bit overwhelmed to say the very least. Then I just was thinking about this fun distraction of a really cool topic: What is my most favorite movie ever??? In other words, if I could only watch one movie every single day for the rest of my life? What movie would THAT be??? After thinking this over, I decided that this might be something fun to kick around with all of y'all here in our DawgNation forum. Mine is "Midnight Run" from way back in 1988 with Robert De Niro and Charles Grodin. The first time that I saw this movie? I laughed so freaking hard that two things happened, first: I missed many of the hilarious lines, and then second: I could hardly breathe because I was laughing so hard !!!! So please, do tell us all right here in our own DawgNation forum, what is your favorite movie of all time??? I AM REALLY looking forward to seeing everyone's ideas/movie favorites in here. PS - GO DAWGS!!!
Tagged: