Home
›
General
Hey folks - as a member of the DawgNation community, please remember to abide by simple rules of civil engagement with other members:

- Please no inappropriate usernames (remember that there may be youngsters in the room)

- Personal attacks on other community members are unacceptable, practice the good manners your mama taught you when engaging with fellow Dawg fans

- Use common sense and respect personal differences in the community: sexual and other inappropriate language or imagery, political rants and belittling the opinions of others will get your posts deleted and result in warnings and/ or banning from the forum

- 3/17/19 UPDATE -- We've updated the permissions for our "Football" and "Commit to the G" recruiting message boards. We aim to be the best free board out there and that has not changed. We do now ask that all of you good people register as a member of our forum in order to see the sugar that is falling from our skies, so to speak.
Turns out I don't understand the class system here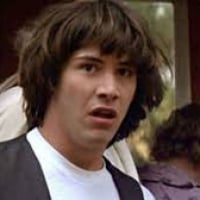 osmosiphobe
Posts: 342
✭✭✭✭ Senior
I have no idea how our "class ranking" works.
I've been a member since 2019, and I'm a junior. There are dudes who joined in 2017 who are sophomores. I have about 250 posts, and those dudes have less than 50. There are people who joined in 2021 with over 300 who are graduates. I'm saying all of this because I thought that maybe at least one of these points was relevant to class ranking, but, when all are considered, that just can't be true. That's to say, if someone's a freshman because they joined in the past year, that makes sense, but that's not the case. If someone is a sophomore because they have 50+ or 100+ posts, that makes sense (1 year per 50 or 100 posts) but that's not the case. If it's some combination of the two (you've been an active member for three years but have only made 50 posts) but that's also too inconsistent for me to make heads or tails of the logic.
Can anyone explain it to me? It's not a big deal, I just want to be able to make sense of it.